What truly struck me with week 4 BCM206's lecture, was how relevant the liquid labour market will be to me as a potential future journalist.
We have definitely moved from the hard, smoke-filled journalism of its origins. To a far more freelanced, individual journalism. Which makes working more convenient.
But also potentially less stable.
"Journalists today have to fight with their employers to keep the little protections they still have, and do so in a cultural context of declining trust and credibility in the eyes of audiences.'
Dueze, 2009
This is what I fear with the rapid information network economy; a job where I become underpaid, undervalued, and underutilised… all for the sake of faster information.
Simply put, I don't want to be left behind.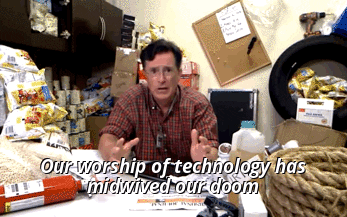 Sources
Deuze, M. (2009). The people formerly known as the employers. Journalism: Theory, Practice & Criticism, 10(3), pp.315-318.